Rules of Reserve Bank of India almost kills the Indian bloggers and freelancers since 2011. Paypal is the most common and widely accepted payment all over the world.But yesterday when I bought web hosting in Lastchance Black Monday sell from Hostmetro, i faced the problem first time.
Getting paid and making payment from india has become difficult when Paypal shows error in adding a United Bank of India VISA in my paypal account
The bank that issued your card didn't approve this transaction. Please contact the card issuer's customer service department if you have any questions. Or you can add a different card now to continue.
I become helpless at that situation.I have two bank account on SBI and UBI. State Bank of India virtual credit card does not work for international payment.Though as per some internet user ICICI and Axis bank debit card can be added to paypal but i don't have any of them to give it a try
Searched for United Bank of India visa limitation.But there is no such limitation found on their web documentation in international payment.Asked United Bank of India banking personnel but they can't do anything.
I become upset for a while and after few seconds I google this problem and found many of paypal user faced the similar problem.But no such solution found from their forum comment.A question stuck on my mind, if paypal india does not support credit card from india then How other bloggers and freelancers from india make a payment during their transaction on dollar or other international  currencies?
I know there is alternative of Paypal but Hostmetro only support Payapl , VISA, MASTERCARD, DISCOVER and American Express.I have also tried for VISA payment but the same problem as of paypal found.I can't ignore the problem.
Indian Blogger Nimish Kumar in Shoutmeloud lightened in a solution but the trick does not work for me.So i tried searching again.
I was thinking is there any virtual method to do the same.Again searching in google works for me.In a discussion forum i found the word "Virtual Credit Card" and search for it.
There is too many virtual credit card provider all over the world.I was looking for which one work for indian user.And this trick worked for me.Found entropy works for indian user.
Finally i have found a new solution for Paypal India User , Virtual Credit Card.
As the sell in Hostmetro will close soon and i have to move immediately.I don't wait for a single minute. Signed Up for Entropay.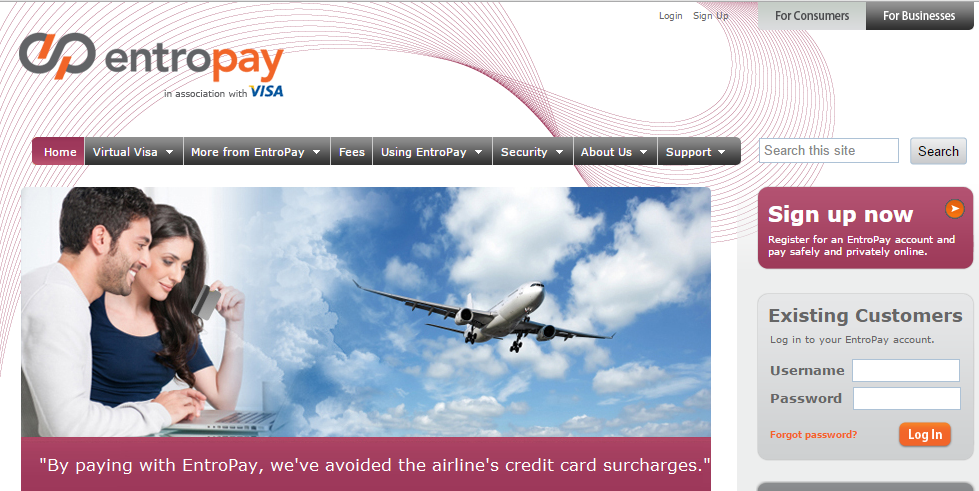 The processes in Entropay is very much easy and convenient.Just too step process.Let see in step by step
1. Go to Entropay Sign Up Page
2. Enter personal details like name,email,dob etc.
3.Click on "Get your card".
In next step you will proceed to Card Configuration page .You have to add some money in your entropay account.Provided that 4.95% of total add money would be charged by them.
4.Enter Card Details and amount you want to add.
5. Place your order.
After placing your order ,you will be redirected to bank account and Provide bank visa card password will complete the transaction.
Now you have generated your virtual credit card and you can use it to Pay international payment.
Though there is three type of Entropay account but starter is enough for personal use.
You can add your bank account to Entropay account to add fund in your account which have 1% less transaction charges.
Please let me know in comment box is there another method for indian user to make international payment.
[Update 22/04/2016]
State Bank of India now started allowing international  payment on their international card.I have already applied for their platinum debit card online.You may also apply online.
Read How to apply for sbi debit card online?
(Visited 7,214 times, 1 visits today)