Banking has never been easier -; you're now able to check balances and transfer money directly from a computer, or even a smartphone. However, despite precautions taken by your financial institution, online banking can be very dangerous. Cybercriminals create very sophisticated and threatening malware to target banking information for one simple reason: It's a cash cow.
"It's pretty shocking how many ways cyber criminals can jeopardize or access your financial records," says Ann Biddlecom, Product Marketing Director for Kaspersky Lab, a leading developer of Internet security solutions. "For instance, if your computer or programs are infected, you could be led to a fake website posing as a legitimate site, but it hijacks your passwords and account numbers without you knowing. Or they can install a program that records the information you enter on your bank's website."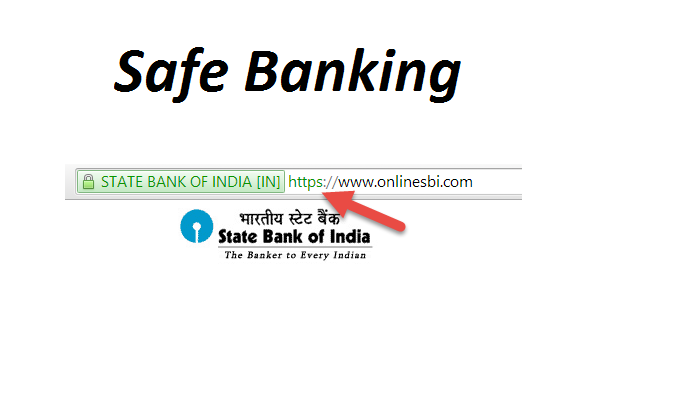 Here is 10 safety tips which may help you to prevent internet banking fraud:
No Transaction on Cyber Cafe:
We mostly use cyber cafe when we don't have internet with us.If you use cyber cafe for online activity, don't use internet banking on cyber cafe.There are several ways your password or user id may got stolen.
Decline Auto Login:
Auto log in features of any website automatically logged in a user into that website based on the cookie settings.If your internet banking website have  auto login features then decline or disable it for your own safety.
Decline Auto Save:
Browser always ask to save password on browser cache when you login to any website.Don't save your internet banking password on browser cache.Hackers may target those area and your password may got stolen.
Remember to log out:
After completing your internet banking activity click on the log out button to destroy the session.If you don't do this some one else may use your account who have access this computer.
Don't Reply on Unwanted Email:
In each week, i won thousands of dollars from Samsung, Nokia,Yahoo etc etc.Hope you receive this type of email every week, some time from india or outside india.They always ask you for your personal details like email, bank a/c, mobile number etc etc.Don't respond on those email. If you receive an email from your bank asking for your account information, do not follow the link in the email. Type the URL of your bank as you normally would, or call your bank to verify the request.
Enable Two Step verifiction:
As the name says,two step verification is the way to authenticate your account with two security layer.In first step you have to enter the password & in 2nd step with a code sent in your mobile.If you enable this you can't do a single transaction without proceeding with those step. Two step verification necessary to ensure protection on your net banking.
Don't Share Mobile:
As mobile is now the best reliable & trusted communication medium.Most of the transaction communication done through mobile in case two step verification enabled.Also most of important message sent through mobile.So don't share your mobile with anyone.
Don't install software from untrusted source:
Don't install software from untrusted source. Because untrusted source may inject malicious software with your required software.So ignore this.
Use Antivirus:
Using antivirus is always recommended.There is many free anti virus but they fail in some advance virus attack.In paid virus Kaspersky is  good choice.Anti virus secure your computer from any unwanted malicious injection, Key logger installation,Password stealing etc etc.
Check Secure Connection: 
Bank uses ssl to protect from hacking.Check whether your internet connection is secure or not.In normal website if you look url on browser , its only http.But in case of secure website https would be shown.Check the image below.

If you follow the above tips, then you are secure enough.But still care enough to protect your online privacy.
(Visited 378 times, 1 visits today)