To gain the full access of an android based mobile, unlocking bootloader and rooting required.Rooting and unlocking bootloader will make your smart phone more smart.When i bought my device , i hardly find out any tutorial for moto e series.After a long research i found this method use full.In previous post i wrote
how to unlock bootloader on Motorol phone
. Before going to start rooting your device start with
unlocking bootloader
. Because without unlocking boot loader you can't root your device.
Things You Required in this tutorial:
i) Download and extract mfastboot-v2 to your computer;
ii)Download TWRP recovery for Moto E, rename the file recovery-twrp.img, and place it in the folder where you extracted the mfastboot-v2 pack;
iii)Download SuperSU, and move it from your computer to the base folder of your Moto E;

Above thing to be download and extracted as per instruction given.

Now Follow the below mentioned step:

1. Switch off your phone
2.Press Power key and Volume Down key at a time for few secs, now you will see fastboot screen as seen below.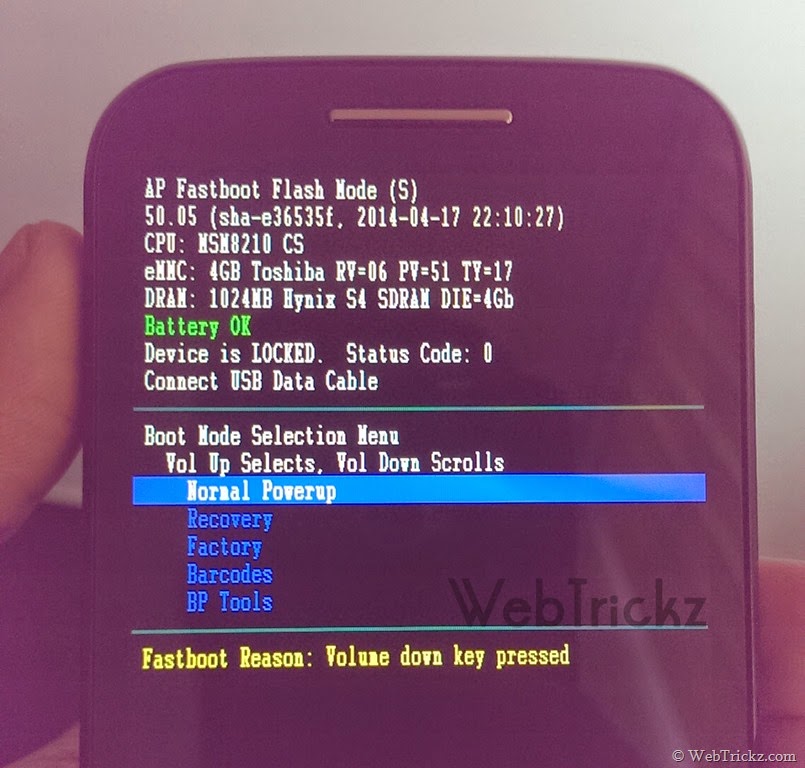 3. Now go to the folder on your computer where you have extracted above mentioned folder and press SHIFT+Right click then select open command prompt here.
4.Connect your phone via USB with PC.You will see the connected status.
5. 
Run the first command below if you want to just boot into recovery for rooting purposes, and the second if you want to permanently install TWRP:
     fastboot boot recovery-twrp.img
    fastboot flash recovery recovery-twrp.img
6. Wait for a minute until the screen is blank, then press the power key and swipe on the display to restore the touch function;

7.After few seconds later the below screen will appear.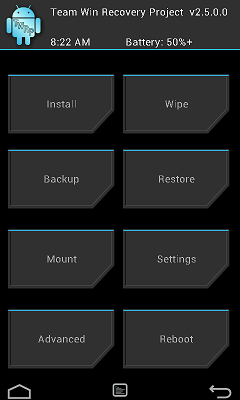 Choose "Install" from the options list, and scroll to the SuperSU file that you placed in your Moto E root folder;
8. Swipe to start the flashing process, wait till complete, then choose reboot;
9. Go into the main menu, and if you see the SuperSU icon on the right, then you are rooted!
There is also another method to check whether your device rooted or not.
(Visited 173 times, 1 visits today)