In my previous post ,I wrote about
How to enable USB Debugging on Android?
But i didn't write a single word on
What is USB debugging?
In this post i will elaborate more on USB debugging.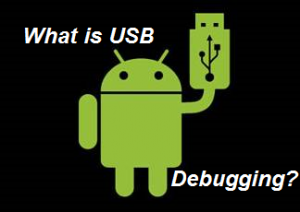 Basically being a simple user who use their phone only to call, or texting or simple google base web browsing and sometimes download some useful application to meet daily life require does not require USB debugging?So, whom does it required?
USB debugging required to them who use their phone to explorer the smart world with smart phone.
In simple language, USB Debugging enable simple user to super user.Yes this is what i am saying.Android smart phone has some built in future, which is advanced,Not only developer but also simple user benefited from this built in features.
According to makeuseof.com : USB Debugging Mode is a mode that can be enabled in Android after connecting the device directly to a computer with a USB cable. The primary function of this mode is to facilitate a connection between an Android device and a computer with Android SDK (software development kit). As the name might suggest, Android SDK is a software suite that's designed to aid in the development of Android apps.
Rather than developer simple user also have benefit from USB Debugging.Just an example I already wrote on How to connect to mobogenie to manage your Android from PC require USB Debugging enable or Developer mode enable.
USB Debugging grants you a level of access to your device. This level of access is important when you need system-level clearance, such as when coding a new app. However, there are a few non-development-related benefits from this new level of access that can give you much more freedom of control over your device.
By this point, you may have noticed that USB Debugging isn't used all too frequently. You're right. This feature of Android isn't something that you take advantage of on a daily basis unless you're coding an app. However, when it
does
come in handy, it really saves you a lot of time, effort, and even money.
Don't
afraid of hacking using USB Debugging this is not high tech feature.This a feature which will give you a super control on your device.Though there is a chance of abuse , so keep disable usb bebugging when you don't need it.
(Visited 209 times, 1 visits today)