I have already talked about mobogenie , it's features and problems in my previous post.You can read my post on
Android Device Management Application for PC
. In this post I will show you how to connect android device management application to your android mobile.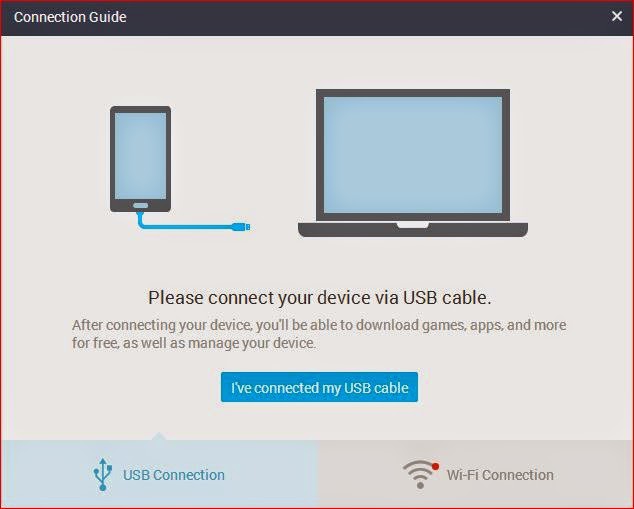 In this tutorial i have used android Kitkat version. Obviously i will write on android lollipop after testing it, but before that read this guide.
As you are seeing in above screen shot that you have to connect your device to PC through a wired USB cable or You have to switch on wifi both pc and mobile.
But before connecting your mobile to mobogenie you have to Enable USB debugging.I am not discussing it in detail in this post.Read my post on How To enable USB debugging on Android Kitkat 4.4?
Now Connect your PC to smart phone with above mentioned method as seen on above screen shot and till pc recognize your phone.After recognizing smart device mobogenie automatically connect your device just seen below.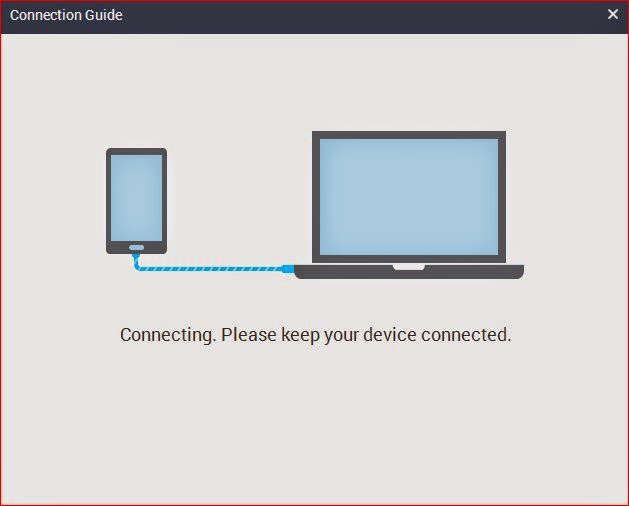 You have almost done everything just wait and watch for while.Your Phone will be connected to mobogenie and look like below.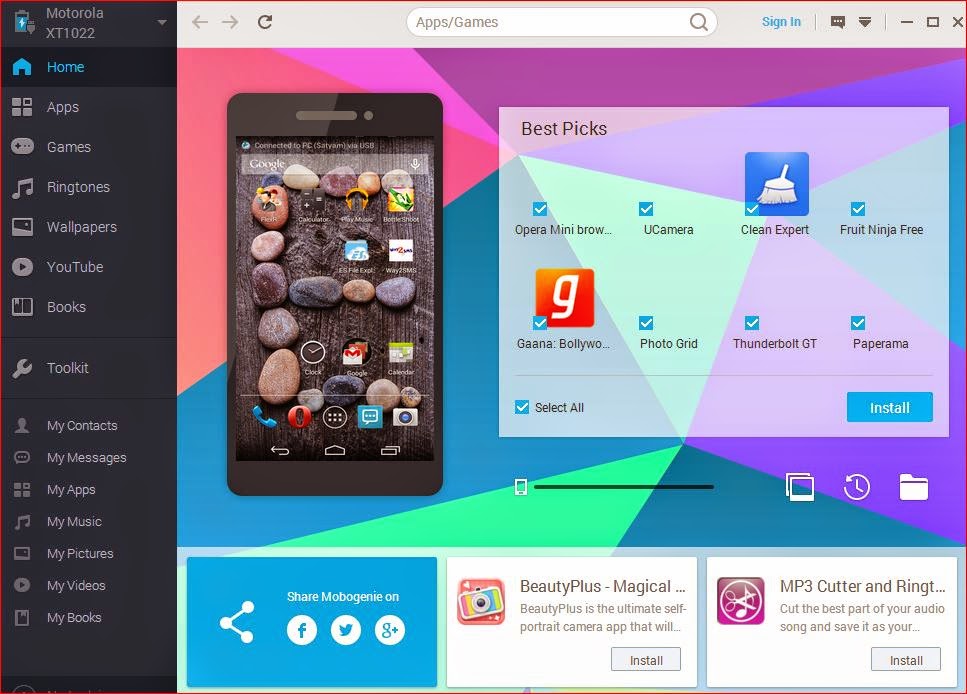 Now you are connected to mobogenie. Start managing your device right now.Read how to manage android phone with mobogenie.
I think this guide will help you to connect mobogenie to mobile, but if you faced any problem let me know in comment box.I will try to fix those problem in my future post.
Read Guide to mobogenie.
Consider sharing if this post help you. Like our facebook page http://www.facebook.com/androidadvise
(Visited 1,623 times, 1 visits today)