In my previous post I have written How to download apk file or how to download android google play application without google play.In this post, i am writing, How to install Apk file which you already downloaded.If you miss those guide.I am mentioning both links below for you.
How to install google play apps with mobogenie?
How to download android application on PC without Google Play?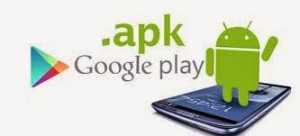 In this installation guide I will write based on mobogenie.If you have not downloaded or installed mobogenie.Read my guide on mobogenie.
One thing should be clear that we can install apk file in our phone without mobogenie or any phone manager for PC. But using any phone manager is much more easy.Read How to install apk file in Android phone without any phone manager for PC.
Now start with the APK file installation process.
At first connect your phone with PC via mobogenie or any other file manager.
Open the folder in computer where the apk file kept.In my case a folder called App.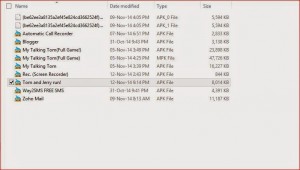 Select the which you want to install.Right click on the App and Select open with Mobogenie.exe .
You have done everything of your job, now wait few seconds. Mobogenie will start installation process and complete it for you.
You have learned the processes.Now enjoy the app.
Consider sharing if you like this post.
(Visited 162 times, 1 visits today)