You have already know what is two step verification in email protection from my previous post.This post is about to set up 2 step verification with call or sms.
Setting up 2-step verification with call or sms is very easy & will just take few minute to complete.
Let's get started with the process
1.Open Google.com/aaccount in your browser.Sign in with your credentials i.e. user id & password.
2.Go to Account at top right bar which would be reflected after click on Profile Picture.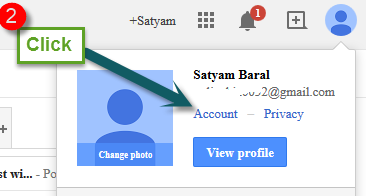 3. Scroll down to bottom, you will find 2 step verification tab.Click on that tab.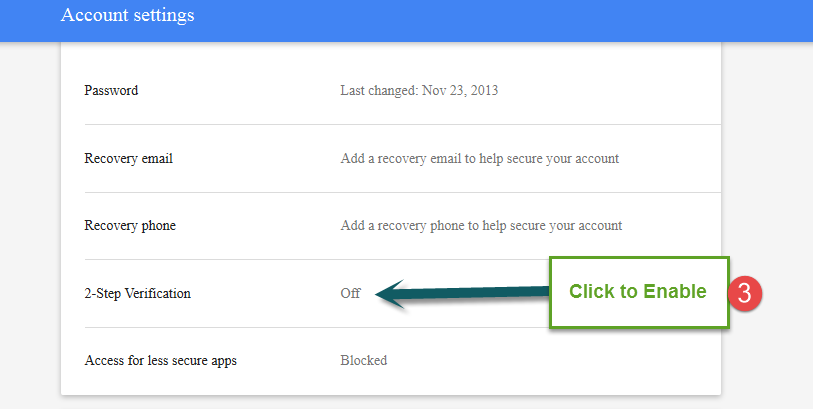 4.Click on Start Set Up on this page as shown below.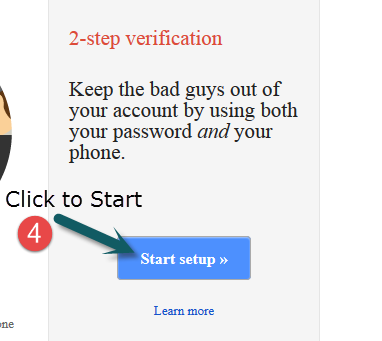 5.Sign in to your account with your credentials i.e. user name or password.This is the first step verification.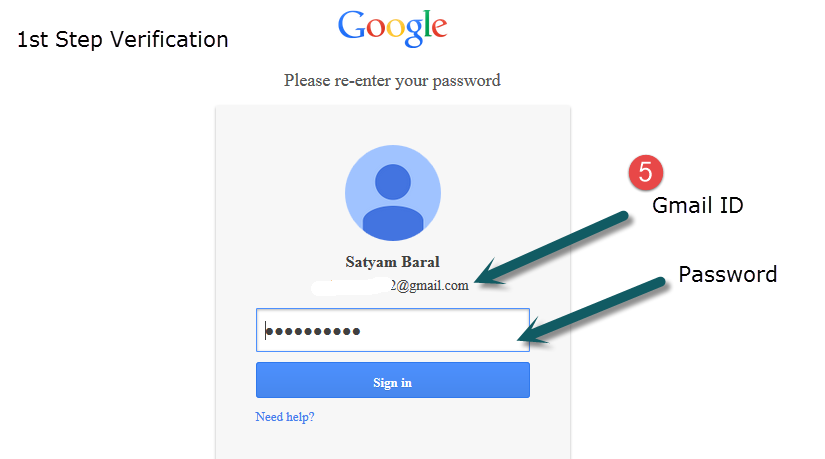 6.A new page will appear & you will be asked to provide your mobile number.Before editing mobile number select your country.And select the method of code receive by checking the box.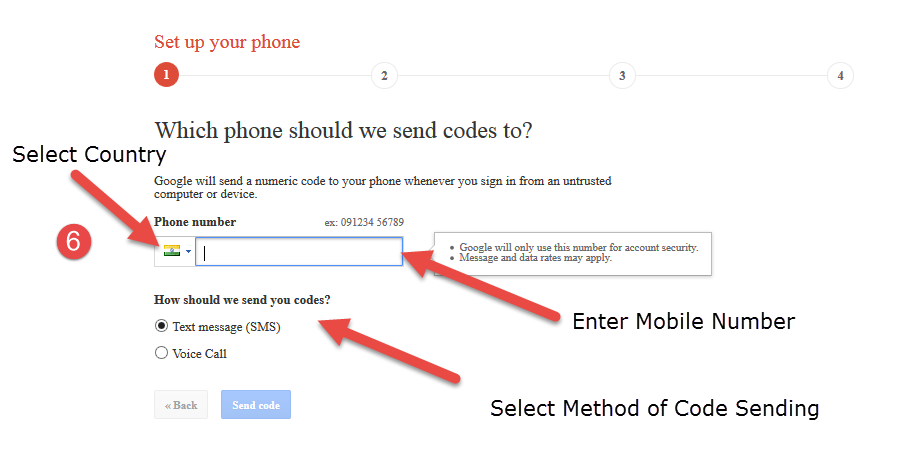 7.Now you will receive a code via email or sms as per your selection.You have to just enter it on this page and click verify.This is 2nd step verification.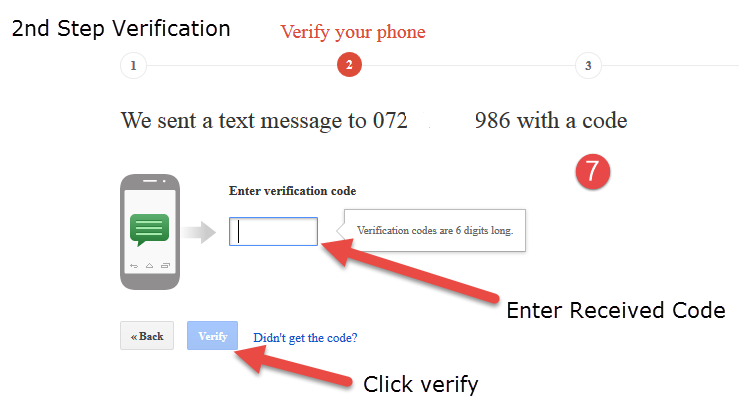 8.If you are setting up from your personal computer then you may check to remember your code to bypass 2nd step verification.Check on "Trust this computer" if from own PC.Click on next after selecting.It is recommended to trust a computer which can be used to sign in without 2nd step if you lost your phone.
9.You will be asked to confirm your final choice whether you are ready to use 2 step verification?If yes click on "confirm".Remember after confirming you must have to enter your into the 2nd step.

10. After final confirmation you are two step verification enabled user.And 2-step verification will reflect on you account settings.

You have successfully enabled two step verification via sms or call.Now you are more protected & secured.
There is another cool and strong method called two step verification for App.This method works when you don't have network on your phone.
Must Read How to set up two step verification via app?
(Visited 441 times, 1 visits today)