SuperSu
android app is a great app for rooted android device.Supersu will ask your permission on every app which require root privilege.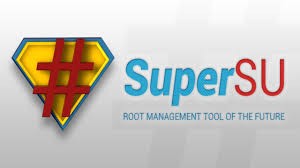 Once you installed this app, you may understand the utility of this app.You have total control on you phone root access which one can or which one can't. Supersu is a free utility which will keep asking, keeps track of how often the app uses those permissions, and overall makes your life a little easier.
Supersu has lots of features but one of the biggest features is that it tracks all your app, you have granted permission for root access.You can update frequency of asking root permission & even remove the permission.
You can use supersu to temporary un root your device &  and the app even works when Android isn't properly booted, giving you a great tool to troubleshoot issues if your phone is stuck in boot loops.You can also set if this app will work background or not.
Features:
– Superuser access prompt
– Superuser access logging
– Superuser access notifications
– Per-app notification configuration
– Temporary unroot
– Deep process detection (no more unknowns)
– Works in recovery (no more segfaulting)
– Works when Android isn't properly booted
– Works with non-standard shell locations
(Visited 125 times, 1 visits today)